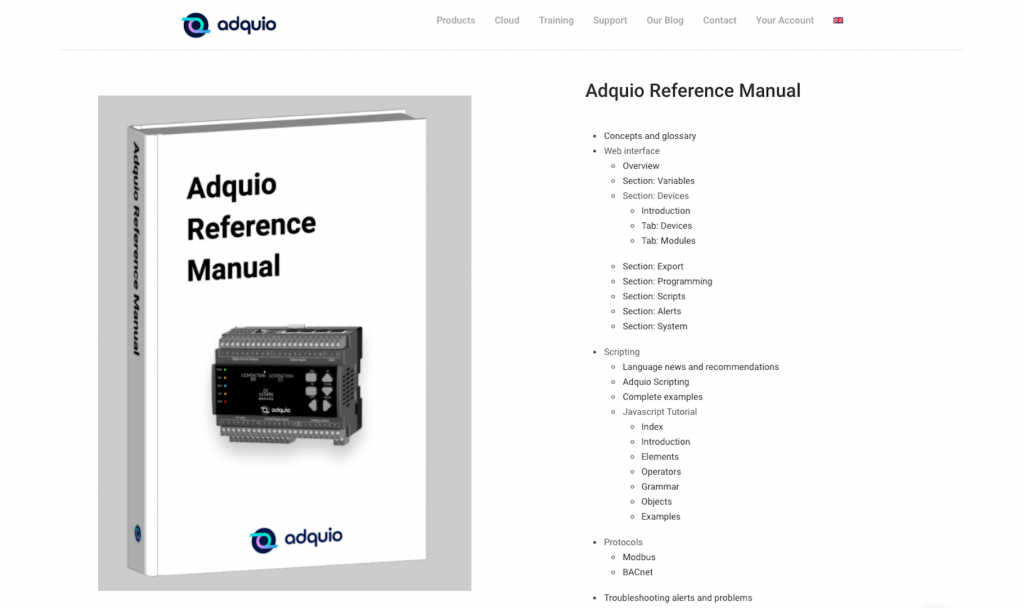 It has been a lot of work, but finally today we present the Adquio documentation already available in English , the entire user manual fully translated. Now our customers from Europe, Russia and the USA will be able to enjoy all this information in a much closer and more common language for them.
This documentation is accessible from our website completely free of charge, we only ask you to register if you are not already registered. You will find it, in the training section, and in each of our Adquio devices, if you click on the '?' from the top toolbar.
In addition, as always, we continue working, to present you the documentation of our translated Adquio Cloud platform as soon as possible.